Players are divided into many categories, which have their own favorite topics, through which the choice of a particular game is carried out. Temple of Death slot is perfect for fans of mysticism, mystery, death. For those who love to tickle their nerves while in strange and mysterious places. There is a kind of temple of death in the world with labyrinths, in which it is very easy to get lost and it is very difficult to find a way out. Actually, this is why the Maltese temple, which actually exists, has acquired such a name.
The developers did their best to ensure that each player felt a full presence in the Temple of Death during the game. Burning torches with fire, many skulls, a variety of elements that speak of danger – all this is presented here in the Temple of Death slot.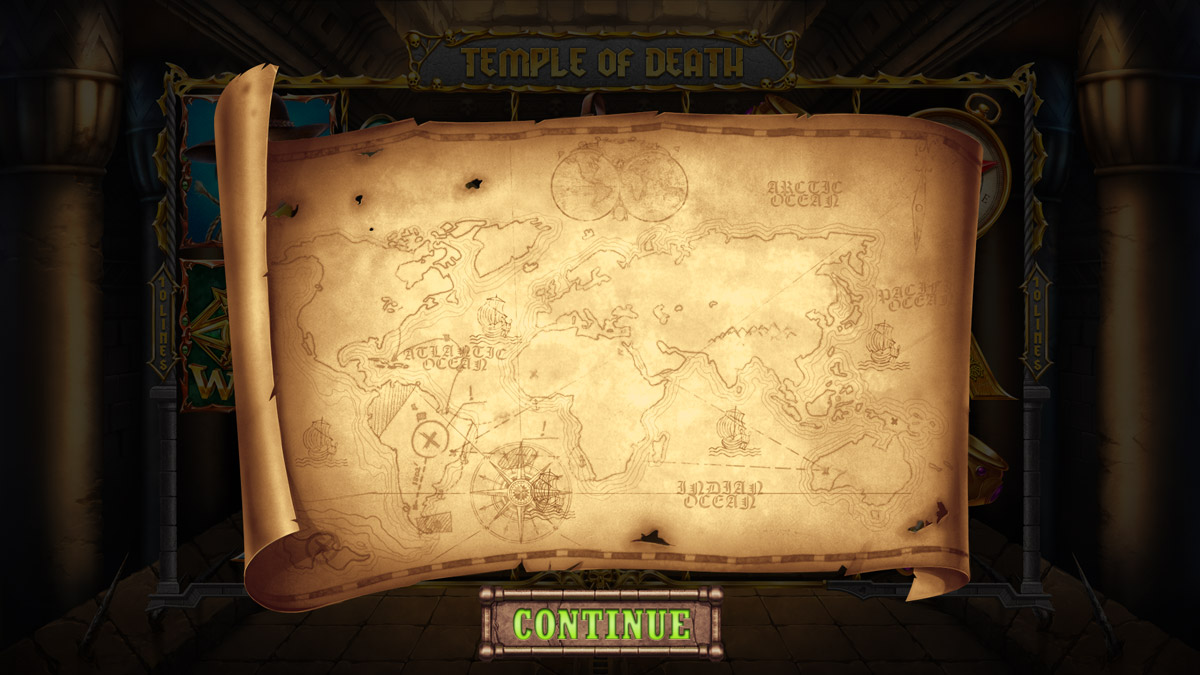 In the center, on the main background of the presented slot Temple of Death, there is a time-worn map depicting the earth – its continents, oceans. The map is worn, burned and tattered in several places. Below, on the background of a rectangular stone, there is a button with green letters Continue.

On the main background of the Temple of Death slot, there is a reel in the center, divided into five equal columns, in which various symbols of all categories of this game are placed. At the top there is an inscription in golden letters Temple of Death, and at the bottom there is a convenient and understandable for players control panel with rectangular cells for balance, messages, bets and winnings in stone frames. On the right side there is a rectangular SPIN button on a green background.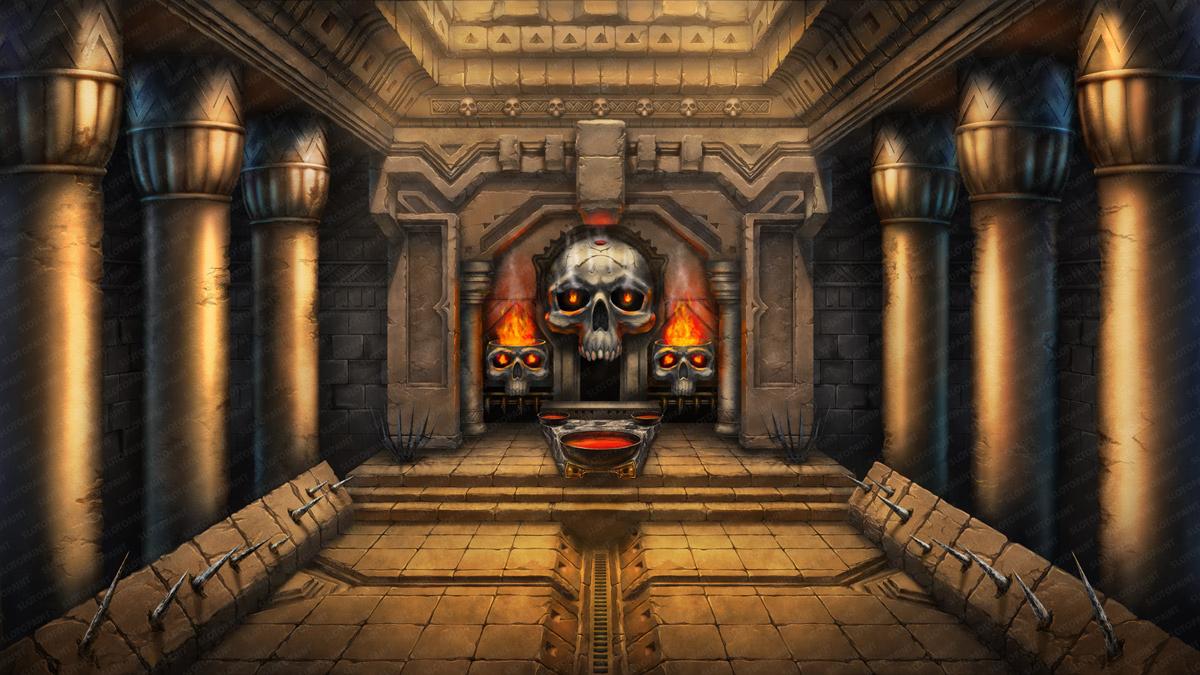 As the main background of this game, the interior design of the premises of the Temple of Death was chosen. It is made exclusively of stone. There are high round columns on the sides, a pointed dome, decorated with stone and stone skulls along the perimeter. A stone border with pointed metal spikes is located along the side columns. At the end of the room there are three large skulls with fire blazing in them, and bowls of fiery liquid are placed in front of the skulls.

Here are the symbols of the highest category in square frames decorated with thorns and green gems. The first symbol is WILD with gold letters. It is presented in the form of a golden order with emeralds. Bonus symbol with green letters – the main element of this symbol is a girl in a brown hat on a blue background. SCATTER in red letters – a metal skull is presented on a black background.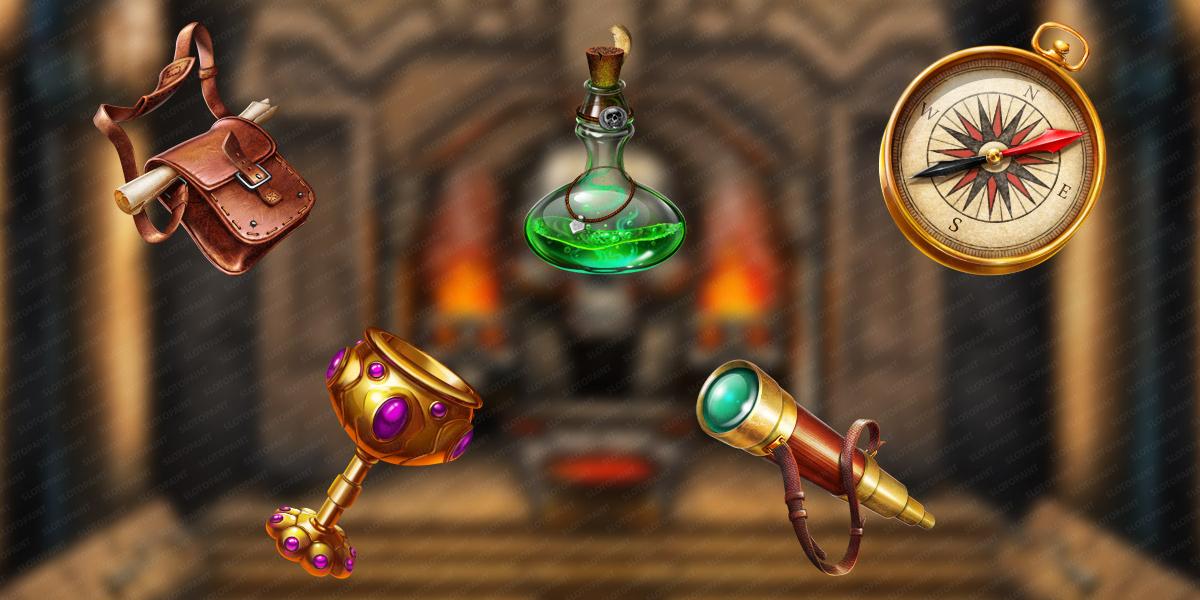 The screen contains symbols of the middle category. They are presented without borders, but they are no less interesting than the symbols of the highest category. This is a leather bag with a twisted map, a glass bottle with a closed wooden cork and a green liquid in it, a gold compass, a gold bowl with bright precious stones, and a telescope with gold and wood inserts and a leather strap.
The symbols of the lowest category are located here. These are letters. They are made of wood and have a gilded frame and beautiful gold decor on them. These are the letters A, K, Q, J and the number 10. They're in orange, green, crimson, blue and red colors.